There is a post about RemoteOK today, so we'll talk about the benefit of the Remoteok website and see if it's legit to use and or not as well as pros and cons.
There has been a lot of talk about people working from home because of the Coronavirus. Consequently, many people are now looking for ways to work from home and travel the world at the same time, becoming "digital nomads," or people who work from home but also travel the world.
To figure out where you might be able to work for a few months, read our post about NomadList.
On the other hand, if you're just starting out, you might be looking for resources to help you find the right job for your needs. Not to worry, because marthustle is here to help you. There is a post about RemoteOK today, so we'll talk about that.
What is RemoteOK?
RemoteOK is an online job board that only lists jobs that can be done from home. You can search for jobs by type (like marketing, software development, customer service, and so on), or you can use tags to look for specific job requirements (like Javascript, or C sharp).
RemoteOK and NomadList are both owned by the same company, so you can use both websites at the same time. Furthermore, this gives you the chance to look at places where you can work from home and job listings almost at the same time.
You can also sign up for the email subscription list to be notified when there are new jobs for people who work from home. Whether you use the site to search for jobs or apply for them, it's free to use.
There is also a list of freelancers so that employers can look for you based on what skills you have. To sign up, you'll have to come up with a username and give them your email address so they can get in touch with you and send you the weekly job postings.
You don't have to be a subscriber to use the job search function or apply for jobs, but you do have to be a member.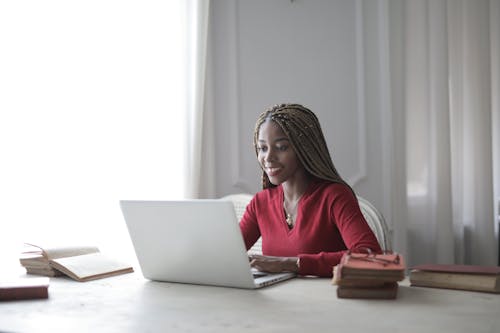 What does a remote job mean?
You don't have to appear in any office if a job is "remote." remote workers may work for a company that is in person, they can work from anywhere they want. If you get a remote job, you can work from home or anywhere else in the world, as long as you get the OK from your boss to do so. It's very important to talk to your boss about that idea before you go on a plane. There are sites like RemoteOK that give you access to a database of remote jobs that have been posted with the goal of attracting people who work from home.
It is important to know that having a remote job doesn't mean that you can work anywhere in the world. You will still need to research the immigration rules for any country you plan to visit before you leave. You may also have to work in certain time zones, even if you don't have to work in a certain place.
RemoteOK Reviews
It looks like there are both pros and cons to RemoteOK.
There are many good things about its price point, like that users don't have to sign up or pay for it so they can look at listings (although it does cost money to post job listings if you are seeking to recruit remote workers).
The number of jobs added each week is big, so users have a lot of options to choose from, and the board is always up to date so you don't have to look at jobs that have been there for a long time.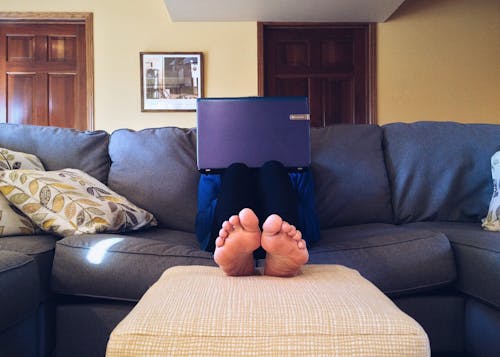 Using RemoteOk isn't ideal because it doesn't have a lot of advanced search options. While you can type in any word you want into the search bar, there is no way to narrow down searches more than what you put in there. There are a few key filters you can use.
In addition, there aren't a lot of jobs that can be done from home. Many of the jobs on RemoteOK are in the software development field. If you're looking for a job that isn't in the software development field, you might have to look around a little more.
Given that NomadList owns RemoteOK and RemoteOK links back to NomadList, the site has very little else to offer.
What are Remote Companies?
There are two types of companies: one that doesn't have an office and one that doesn't have an office at all. All of the employees work remotely for these companies. These companies are more likely to know how to work from home and be able to work with people from different time zones and different countries.
The best companies to work for remotely
A list of the best companies to work for from home in 2020 has been put together by Forbes! While it's just a ranked list, it might give you some ideas about which companies you want to look into more for remote work. RemoteOK also has a live list on their website of the top remote companies that have been hiring in the last year. You can check it out.
Check Out These Similar Posts
? Upwork vs Fiverr: Which freelance site is best?
? How To Make Money on Poshmark Selling Things
? Best Fiverr GIG SEO 2021 To Rank Gig fast
? 21 Ways to Make $1,000 Fast 2021 – Make Money
? Highest Paying Services on Fiverr and Upwork
? Top 5 Secrets To Being A Successful Freelancer 2021
? BEST EQUIPMENT FOR VLOGGING: TOP GEARS IN 2021
? Top 5 Free online courses Website To Learn
? How To Build YouTube Cash Cow Channel
? How To Start Storage Container SIDE HUSTLE
Final Word
If you're interested in working from home, you're not the only one! As it gets bigger and bigger, there are more and more chances to do something. There are websites like RemoteOK that help people who want to work from home find remote jobs that fit their goals. It's sometimes hard to figure out how far away a job is from home.
RemoteOK may help you find the perfect job, but you should still talk to your future boss about what they expect from you and how far you can work from home.
When you have a job you can do "anywhere," that doesn't mean you can go anywhere with it. You should always do some extra research to find out what rules and regulations are in place about working abroad, or how long you can go abroad with your job.