In South Africa in 2021, what are some of the best small business ideas? A lot of people don't want to retire at 60 and then spend the rest of their lives relying on their pensions to pay for everything.
A lot of people these days want to do things that feed their passions, which makes life worthwhile. The job market is still a common way to make money in the 21st century, but for people who want to make a lot of money quickly, it doesn't work as well as it used to. See more:
No, I'm not one of them. I'm thinking about starting a business instead of working full time. We live in a time where there are a lot of businesses that don't require a lot of money to start. Most of these businesses are not only cheap to start, but they also let you work from home.
Top 10 Online Business in South Africa that work
Small business ideas that work well: Starting a business in South Africa is now a good idea because there aren't a lot of start-up costs. Among the most interesting things is that some businesses only need a set of skills and an internet connection to start.
Let's now talk about some of the best small business ideas that you can start right away and start making money right away so that you can live the life of your dreams.
The best business ideas are: When there are so many good business ideas, it can be hard to choose the best one when there are so many of them. If you want to start a business, this list of small businesses in South Africa should help you make an informed choice.
1. Virtual or personal assistant
A person who has unique skills in certain areas of interest can make a lot of money by providing professional assistant services both online and offline. However, these jobs aren't very common in the country, but they pay well for people who work for small businesses to big businesses.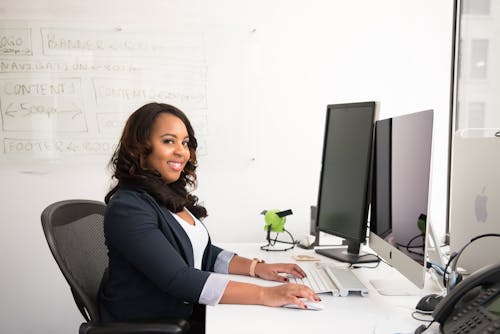 According to this, virtual assistants have more freedom than their counterparts. They can choose who they work for and how much they get paid for their work, among other things. It's possible to try this out by first setting up and promoting your online expertise profile to get a steady stream of high-paying clients through services like Upwork.com
2. Social media consultancy
Social media is not only changing how we interact with each other but also how we do business on a daily basis. Most people in South Africa use popular social media sites like Instagram, Facebook, Twitter, and WhatsApp, as well as many other sites. You can take advantage of the growing number of people who use the internet by becoming social media influencers.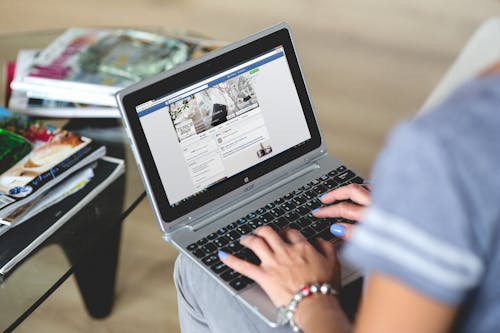 In this case, if you don't have the skills to start this business, you can look for professional courses offered by Google and other affiliates that deal with the subject. This business opportunity has a lot of potentials and will make you a lot of money. Even better, there are already tools on the market that make your job easier and more convenient.
3. Tutoring services
If you need help with math or other subjects, you can always find tutors who can help you. There are a lot of people in South Africa who want to learn a second language or find experts in a certain field of study. This is because you can teach at people's homes, online, or at any other place that works for you.
4. Making chatbots
It is interesting how much technology has changed how people do business today. Check out the facts: A decade ago, businesses needed websites. Then they needed apps for their phones, and now they need apps for their phones, too.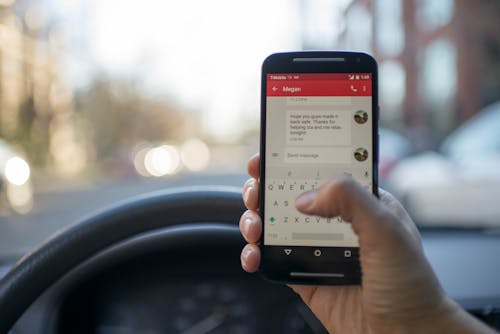 Every business, it seems, needs a way to talk to live customers through instant messaging platforms. If you have skills in AI and chatbots, why not sell them for a lot of money? You can also learn how to use free design tools to seize the opportunity while it's still good.
5. Marketing service
There are some things you need to know about marketing to be able to pick a good business idea and make it work. An entrepreneur must have a lot of marketing skills to make their business stand out in the market.
Make sure you can help businesses and organizations get their services and products out there by going to work with a digital marketing company, then. Besides influencer marketing, there are a lot of other ways you can build your brand. If you are good at search engine optimization, then this is a good business field for you.
6. Affiliate marketing
This business is not only simple to start but also simple to run. Affiliate marketing is when you promote a company's services or products and get paid for it. First, choose something you like and then start selling it for money.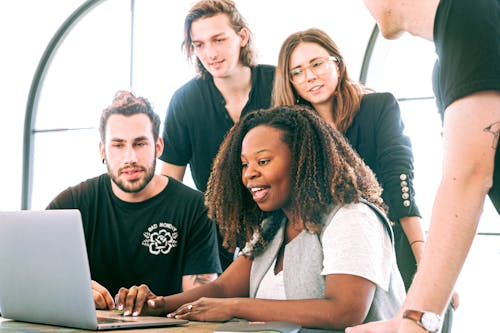 If you already have a website, it may be easier to start an affiliate marketing business. If you can persuade people to use your service, have a way to show how well you did through statistics.
7. Join eBay and work as an assistant
Because eBay sellers promote and sell products to customers, they aren't like affiliates. You can choose to sell for yourself or for someone else at a profit. Jobs can be risky, but if you can pick the right distributors and keep your banking information safe while you work online, you can make a good amount of money.
Check Out These Similar Posts
? Upwork vs Fiverr: Which freelance site is best?
? How To Make Money on Poshmark Selling Things
? Best Fiverr GIG SEO 2021 To Rank Gig fast
? 21 Ways to Make $1,000 Fast 2021 – Make Money
? Highest Paying Services on Fiverr and Upwork
? Top 5 Secrets To Being A Successful Freelancer 2021
? BEST EQUIPMENT FOR VLOGGING: TOP GEARS IN 2021
? Top 5 Free online courses Website To Learn
? How To Build YouTube Cash Cow Channel
? How To Start Storage Container SIDE HUSTLE
8. Join tax consultancy
Business Strategize to become a tax consultant and make big money from businesses that need their taxes done and filled. Companies need to be able to turn their attention to the things that happen every day. The business needs people who know a lot about accounting and taxation to work there.
9. Become a paid blogger or vlogger
Blogging and vlogging are two smart business ideas that draw in people who have specialized skills in a certain field. While it's fun to share what you know more about, you'll get paid for it. It's time to start a vlog, which is a blog where you write about things and show them in videos. When you start a blog, all you have to do is set up your site and write interesting posts.
10. Online Translator
If you can speak certain languages that are in high demand, this could be a good business idea for you. You don't need any money to start this business, but you have a good chance of making about $40,000 a year. Most people prefer to hire translators for courses that they find pleasant.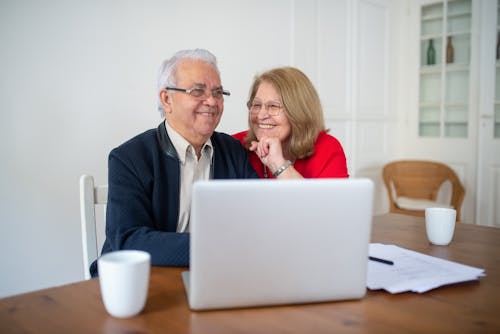 In the long run, this business opportunity is both stable and profitable, and there are hopes that it will get better in the long run. Experienced content marketing freelancers make a lot of money, and they can also turn their academic skills into a business.
If you want to make money, you can start a small business in South Africa. Some of these opportunities don't cost anything, but others require some kind of money or money from you. How did you feel about each of the ideas? What would be a good business to start? You can tell us what you think in the comments below.
DISCLAIMER:
This article is for general information only and doesn't take into account your own situation. If you need professional help or advice, you should get it from a professional. This should not be used to make any kind of decision. We are not responsible for any actions you take based on what you read in this article. It's possible that some of the information in this article was paid for.